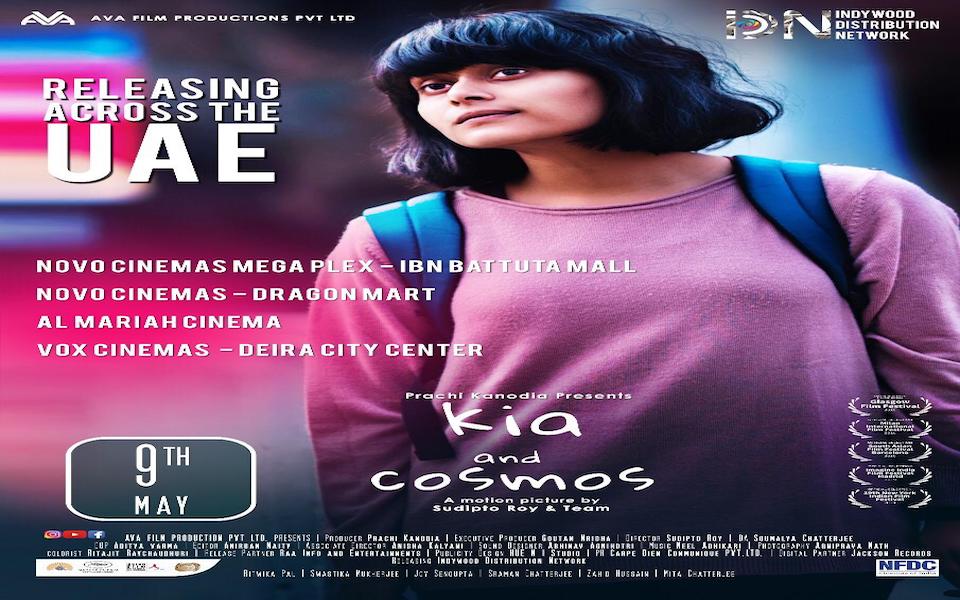 Kia and Cosmos is a film with alternate sensibilities that revolves around a 15-year-old girl diagnosed with Pervasive Developmental Disorders (PDD), who lives with her single mother, and her audacious journey from Kolkata to Kalimpong whilst investigating the murder of a neighbourhood cat and writing a mystery novel in the process. A series of twists and turns aid the unfolding of a heartwarming journey of India's first teenage-girl-detective.
(scroll down for the teaser of the film)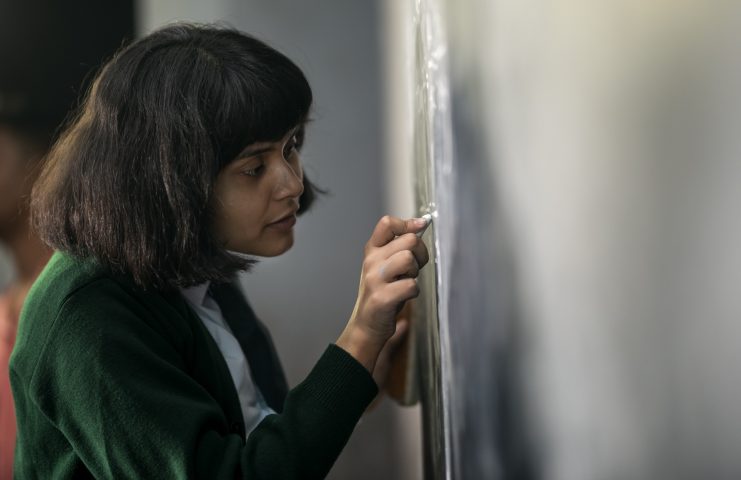 Short Synopsis: A 15-year-old girl; Kia, diagnosed with Pervasive Developmental Disorder, living with her single mother goes on an audacious journey from Kolkata to Kalimpong in search of her father spurred by the death of a neighbourhood cat, Cosmos. She loves music, mathematics and the colour red and she hates liars, noise and the colour yellow. She loves spy novels and thus indulges in an investigation to find out who killed Cosmos.
Cast:
Ritwika Pal | Swastika Mukherjee | Joy Sengupta | Sraman Chatterjee | Zahid Hossain | Mita Chatterjee| Amaan Reza
Crew:
Writer/Director: Sudipto Roy | Producer: Prachi Kanodia, Pawan Kanodia | Executive Producer: Goutam Mridha | Director of Photography: Aditya Varma | Editor: Anirban Maity | Sound Designer: Abhinav Agnihotri | Music Director: Neel Adhikari | Colorist: Ritajit Raychaudhuri
Social Media Links: Find us on Facebook, Twitter and IMDb…
Major Film Festivals:
Cannes Marche du Film: May 2018 (WIP Screening)
South Asian Film Festival, Barcelona: November 2018
International Film Festival, Milan: December 2018
NFDC Recommends Viewing Room, Goa: November 2018
Glasgow Film Festival, UK Premiere: February 2019
Reviews:
"Sharply observed, intelligent and humane, Kia And Cosmos is a real treat." – Jennie Kermode, Eye for Film, UK, at Glasgow Film Festival (****1/2)
" is a charming and endearing story. " – Jim Ross, Take One Magazine, Glasgow Film Festival
Watch the teaser of the film below: